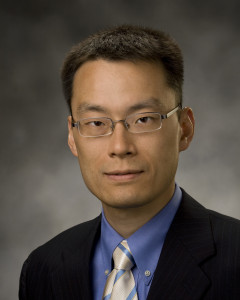 Chang, David, MD, PhD, DABNS
Address:
1835 West Country Road C
Suite 150
Roseville, MN 55113
Dr. David Chang is a Board Certified Neurosurgeon who joined Midwest Spine & Brain Institute in 2015. He received his M.D. and Ph.D. from Johns Hopkins University School of Medicine. He completed his residency in neurosurgery at the Mount Sinai Hospital, and his neurosurgical fellowship at the National Institute of Neurological Disorders and Stroke. Dr. Chang began his career as a neurosurgeon at Regions Hospital in St. Paul, MN. He has also practiced at St. Luke's Hospital in Duluth, Rochester Brain & Spine, and (most recently) Baptist Hospital in Columbus, MS.
Read more about Dr. Chang on his website.