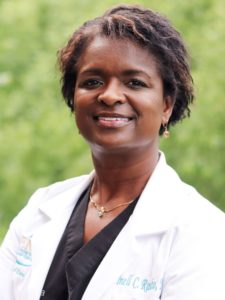 Specialty:
Otorhinolaryngology (ENT)
Address:
5565 Blaine Avenue
#225
Inver Grove Heights, MN 55076
Dr. Rosario is a Minnesota ENT doctor who recently opened Andros ENT & Sleep Center in Inver Grove Heights. She specializes in treating patients with all manner of ear, nose, throat, and sleep conditions. Dr. Rosario was born and raised on the island Andros in the Bahamas. She received her BA from Macalester College in 1987 before attending Med School at the University of Minnesota in Minneapolis. After school, Dr. Rosario completed her internship and residency at the Medical College of Wisconsin. She is board certified in Otolaryngology head and neck surgery, as well as sleep medicine. When she's not at the clinic, Dr. Rosario enjoys exercising, basketball, and participating in Mission work. She is married with two children.