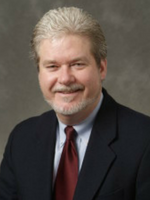 Specialty:
Anesthesiology
Pain Management
Address:
2801 South Wayzata Blvd.
Minneapolis, MN 55405
Dr. Saeger is a Board-certified specialist in Pain Management and Anesthesiology, and joined Advanced Spine and Pain Clinics of MN as a partner in 2015. Dr. Saeger's practice is focused on state-of-the-art interventional and minimally invasive techniques for diagnosis and management of pain. Since entering private practice in 1986, Dr. Saeger has been increasingly focused on the diagnosis and treatment of spine-related conditions, and he continues to train in advanced, cutting-edge approaches to minimally invasive treatments for spine and headache pain.