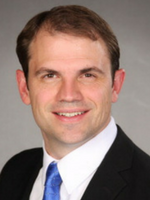 Specialty:
Otorhinolaryngology (ENT)
Address:
4365 Pheasant Ridge Dr. NE
Suite 106
Blaine, MN 55449
Dr. Yorgason feels it is important to discover the true cause of patients' hearing loss, and enjoys helping them find creative solutions to rehabilitate their hearing. He uses the most advanced techniques for hearing restoration surgery, including preserving residual hearing during cochlear implantation. He takes a balanced approach, recommending traditional medical and surgical treatments and is open to considering patients' alternative therapies to help them return to wellness. He also performs sinus procedures, including office­based balloon sinuplasty, and is currently developing similar techniques for treatment of ear and eustachian tube disorders.